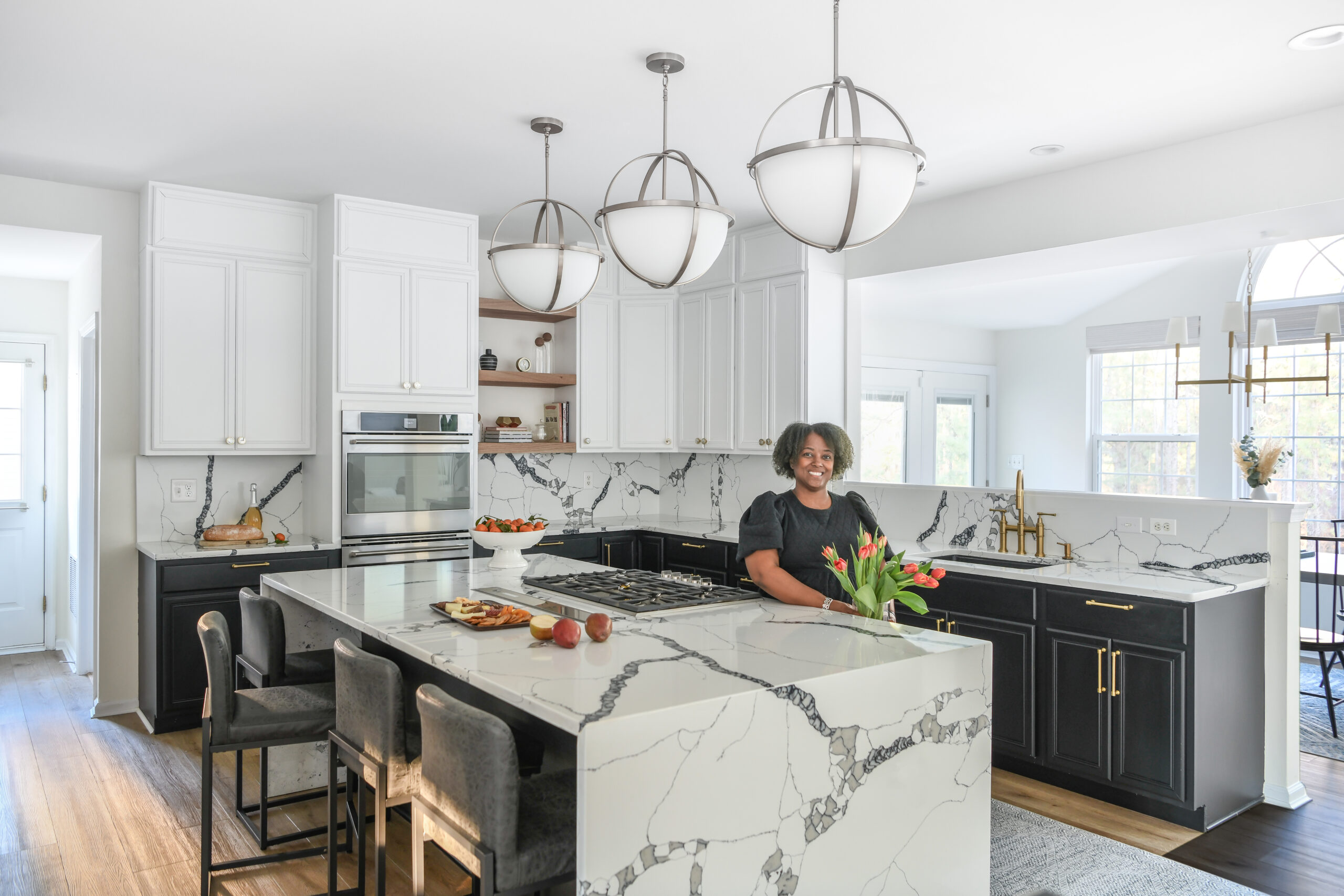 We specialize in curated home design where clients feel like their homes really reflect who they are as people. Cookie cutter design is out of the window with us. Our interior design services become an experience to remember.
As your interior designers we like to curate a home for you that feels like you. Your home become a reflection of your style, your experiences and your wants. Quite honestly we usually end up with a design that far exceeds your imagination. We aim on creating the correct flow and functionality in your home.
I'm located in Woodbridge, VA and work with interior design/build clients in Washington, DC and all throughout Northern Virginia.
"It was a distinct pleasure working with Sarah! From the time we met her, I felt good vibes. She listened to our problems with our kitchen/living room space, how we wanted it to feel and work better for us. When she returned, it was clear that she understood the assignment! She had an answer for everything and was very receptive to our feedback. I'd consulted a prior large design build company and they merely suggested a pull and replace. Sarah's design had vision and was even more than we thought it could be! While Sarah picked the overall design, she did want our feedback on some of the final finishes. Not only did Sarah redesign our space, she assembled the tradesmen that executed her vision. She followed up with them and advocated for us whenever she felt like the execution could be even further elevated. Finally, once the remodeling work was done, Sarah did a phenomenal job giving us the "grown & sexy" interior design that works with a heavy side of kid-friendly. Our house is beautiful and I am so proud of what it has become. I'm also glad to have made Sarah's acquaintance. I look forward to working with her again on another project."
~ Monique Cole~